The Grand Theft Auto franchise has been on top for the past 2 decades and it refuses to slow down. Although Rockstar Games has surprisingly reduced the frequency of sequels, with GTA V being the latest entry as it prepares to complete a decade. Fans know that GTA VI is being worked on secretly behind closed doors, but until then flawless DLC like "The Contract", 'The Cayo Perico Heist', and many others, entertain the community.
ADVERTISEMENT
The article continues below this ad
video source: Rockstar Games
ADVERTISEMENT
The article continues below this ad
Speaking of which, it wasn't easy getting Dr. Dre on board as he has no prior experience in the industry. At first the musician refused the studio, but luckily the help of record producer DJ Pooh brought it all together.
Dr Dre does not play video games
According to BET's report, even DJ Pooh was turned down by Dre at first. The legendary musician was unsure about his foray into the world of video games, which he considered childish.
"At first it was just no" Dj Pooh said: "But those are the normal responses you get from Dre. I mean, I was surprised I got him to do The Wash, but he had already promised me so he couldn't go back. But the answer was initially no because Dre is not a gamer. He just didn't play any of the games. It's not like he hated them or anything, he just didn't play them. It was like I didn't do things for kids.
Dr Dre fell in love with GTA V after discovering the game
However, a gaming session with DJ Pooh changed his view of the industry and what it offers. Dre was simply charmed by the GTA franchise and he incorporated the seeds of this collaboration.
"He was blown away. He didn't know you could do all of that – all the layers of gameplay that people call the metaverse, but it's more awesome than that.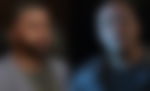 ADVERTISEMENT
The article continues below this ad
The Dr couldn't believe what he was witnessing, and it turned the tide in favor of Rockstar, DJ Pooh added, "He was like, 'This shit is awesome,' and he sees me driving around in a lowrider. We put different rims on the car, get in a shootout, hang out with my friends, I have a girlfriend — all of that! "
Happy, Dre realized the true potential of the project and decided to offer his support. This iconic collaboration could serve as a gateway to other opportunities to explore.
ADVERTISEMENT
The article continues below this ad